The Empty Womb is a short documentary created with an amazing team of women. It's raw, honest and an authentic exploration into the deep painful emotions such as grief, jealousy, rage and loss experienced by Robbi as she shares her journey through Infertility.
The Team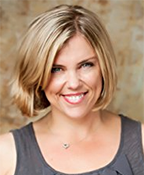 BESTY CHASSE, Producer/Director

Betsy Chasse is a filmmaker, author, speaker, and mother best known as the co-creator behind the film What the Bleep Do We Know?! In 2015 she Producer Song of the New Earth which premiered at the Seattle International Film Festival and she has produced and or directed over 30 feature films. Chasse is a featured blogger on IntentBlog.com. Huffington Post and Modern Mom. She has been a featured columnist for multiple magazines and online sites such as Mantra Magazine, Select magazine, Common Ground, and Yahoo! Shine. She has written three books, including Tipping Sacred Cows and It Came Out Of My Vagina, Now What (A very funny parenting book). Find out more about her at www.betsychasse.net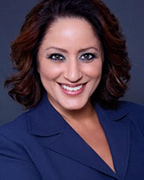 MARY LOU SANDLER, Cinematographer

Mary Lou Sandler is a producer, director, photographer, cinematographer & co-owner of 3 cubed studios, LLC… awarded Outstanding Small Business of the Year 2015 by the United Chambers of Commerce. Her award winning short film Welcome to Where You've Always Been (co-director, producer, cinematographer) is currently in the 2016 film festival circuit. Additionally, her company just signed on to co-produce a powerful new feature documentary about suicide called I Chose Life to be released in 2017.
Once a working actress, video game stunt woman, & fitness cover model, her focus now is to inspire & empower women to heal thru the arts. She is the founder of www.femalefilmmakers.org (a female filmmaker group to Empower and Employ Each Other) and www.littlefilmsBIGMESSAGES.com (a new film festival coming 2017).
Mary Lou is a published author working on her 2nd art for charity book and gallery installation (a female body image & empowerment project). She works with several charitable organizations including being a committee member of the domestic violence and human trafficking charity FaceForwardLA.org www.3cubedstudios.com www.femalefilmmakers.org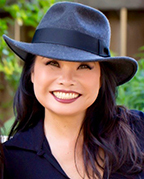 TINA IMAHARA, Editor

A 20 year veteran film editor, Tina edited On Tip Toe, the story of the Grammy Award winning South African Musical Group, Ladysmith Black Mambazoand their rise above apartheid.  On Tip Toe won the prestigious International Documentary Association (IDA) Award and was honored with Academy Award and Emmy Award Nominations.
Tina was the Lead Editor of Fuel, a documentary addressing America's addiction to oil.  Winner of The Audience Award at the 2008 Sundance Film Festival, Fuel was Short Listed for the 2009 Academy Awards.
Tina co-edited the NBC Prime Time Special and feature documentary, Harmony, in collaboration with HRH The Prince of Wales (Prince Charles), addressing the global environmental crisis. HARMONY was the opening film for the newly established Sundance London Film Festival. The Big Fix, triggered by the BP Gulf Oil Spill was co-edited by Tina, and honored as an Official Selection at the 2011 Cannes Film Festival.
Currently, Tina is editing Happening, a Redford Center production, featuring Director, James Redford's personal exploration into renewable energy. Tina is also on the Creative Advisory Committee for The Redford Center.